Name: Ruth Gimenez
Compete in: Bodybuilding
Birthplace: Mendoza, Argentina
Height: 5´6
Vital Stats: 35-24-36
Hair: Brown
Eyes: Brown
Off-season weight:
140Ibs
Fave Foods:
Sushi, Surimi Salad, Rice, Beans
Hobbies:
Outdoor sports, swimming, going to the beach
Fave body part to train:
Biceps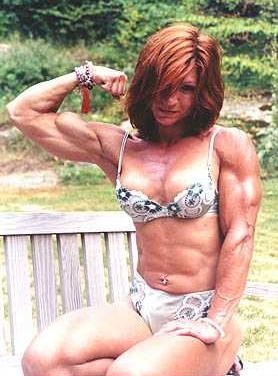 Most hated body part to train:
Quads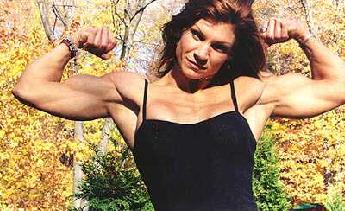 All photographs and information provided by Ruth Gimenez personally and are all copyright's in her name. If found used without consent action will be taken.
A bit about me:
I was born in Argentina, but I moved to the U.S. and studied High School here, and it was when I found my passion for sports. I practiced many of them like wrestling, cross-country, Softball, as well as weight lifting. I was not willing to be muscular back then, but I enjoyed the feeling of getting lean and strong, since then Ive been doing my best in order to go to the gym at least 5 times a week, doing cardio and eating healthy.
I see bodybuilding as a personal challenge, nothing would happen to me if I skip, but I cant let that happen, I cant stop trying to improve myself.
Workout days/body parts:
Mondays and Thursdays: Chest, Shoulders and Triceps
Tuesdays and Fridays: Back and Biceps
Wednesdays: Legs
Past achievements:
« Nacional de Fisiculturismo de Argentina (1992) Third place
« Regional Rio de la plata (1992) First place
« South-Eastern Usa Jr. Nationals Bodybuilding (1994)
« South Florida Bodybuilding Championships (1995)
« South-Eastern Usa Jr. Nationals Bodybuilding (1995)